Originally published in The New Stack Update.
Some people think OpenStack is facing an existential crisis. The OpenStack Foundation's latest User Survey reported its lowest Net Promoter Score (NPS) in two years. Many sessions at the upcoming OpenStack Summit in Boston will focus on the latest open source darling, Kubernetes. This does not mean OpenStack is going away. Instead, it means OpenStack's niche in the modern infrastructure stack has narrowed. According to the aforementioned survey, the percentage of organizations running infrastructure services — those associated with cloud services — jumped from 49 percent in 2016 to 60 percent in 2017. Dev/test, QA and continuous integration workloads running on OpenStack declined from 63 percent to 55 percent, likely due to increased use of Kubernetes for software delivery.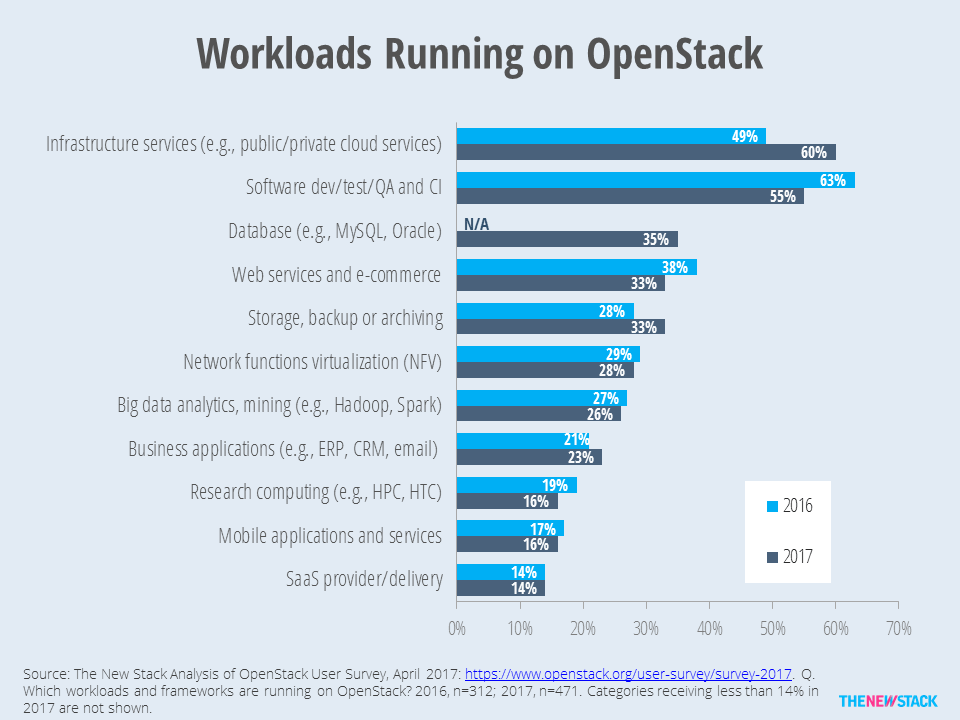 ---
Also published on Medium.